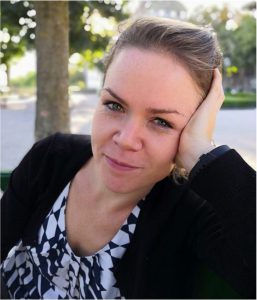 Education
Consultant for Holistic Health
Master of Arts in Illustration
Bachelor of Arts in Scientific Illustration
About Me
I was born in Switzerland and spent a wonderful childhood between Lake Zurich and the soccer field. With a Swiss father and a South African mother, I was raised with different cultural influences that have greatly impacted my interests and design work. During my teenage years, I lived in Pretoria, South Africa and graduated with a German diploma qualifying me for European university admission. In Lucerne, Switzerland, I studied Scientific Illustration, and in 2012, I started working as an Illustrator. I've enjoyed many project-related positions as well as working as a freelancer. For over three years, I also lectured Illustration to different age groups. Currently, I travel and enjoy working from anywhere in the world.
About my Work
I'm an illustrator and an all-round designer. I love variety and diversity in my projects. With every design-request, I can dive into a new challenging subject. Finding visual solutions is what drives me. As diverse as my life is, so are my interests and my work: sometimes illustrative, often graphic, playful at times, or even scientific. I adapt my style to suit the projects needs and to meet the clients' requests.
For any requests or further information please contact me via my contact link. I am your partner for any visual communication: Editorial and Web Illustration, Infographics, Storyboards or Animations. I collaborate with animators, graphic designers and web programmers, therefor I am capable of finding a professional and efficient solution for every project, including yours.